Custom PVC Keychains
Custom PVC Keychains
Represent your brand anywhere you go with these custom PVC keychains! Full-color designs, custom shapes and split ring attachments included!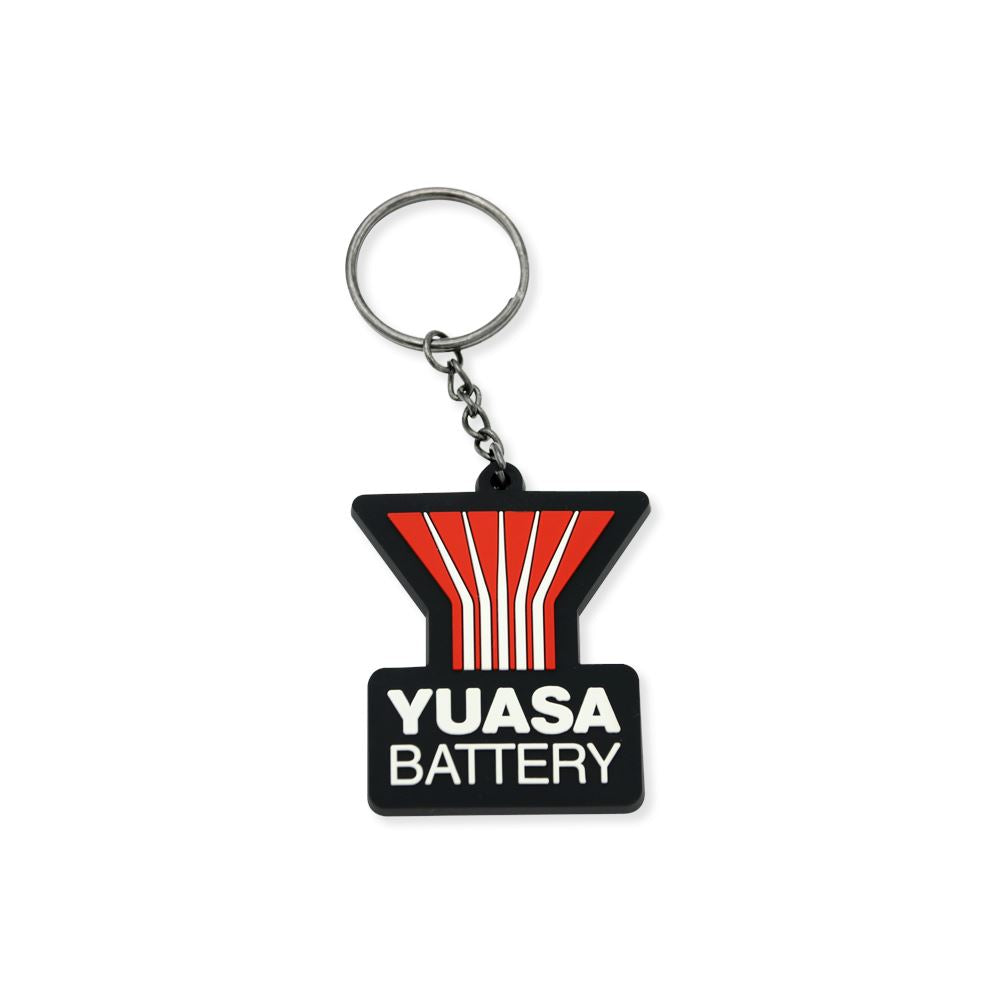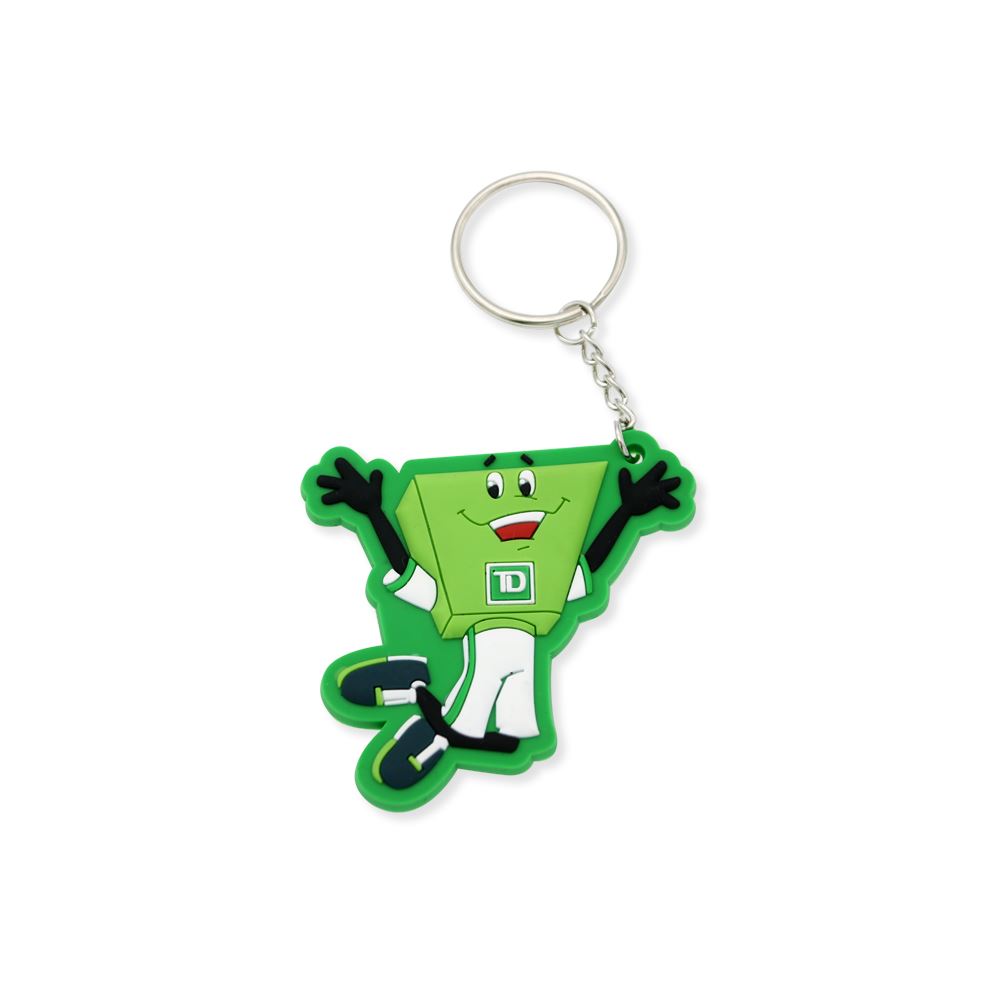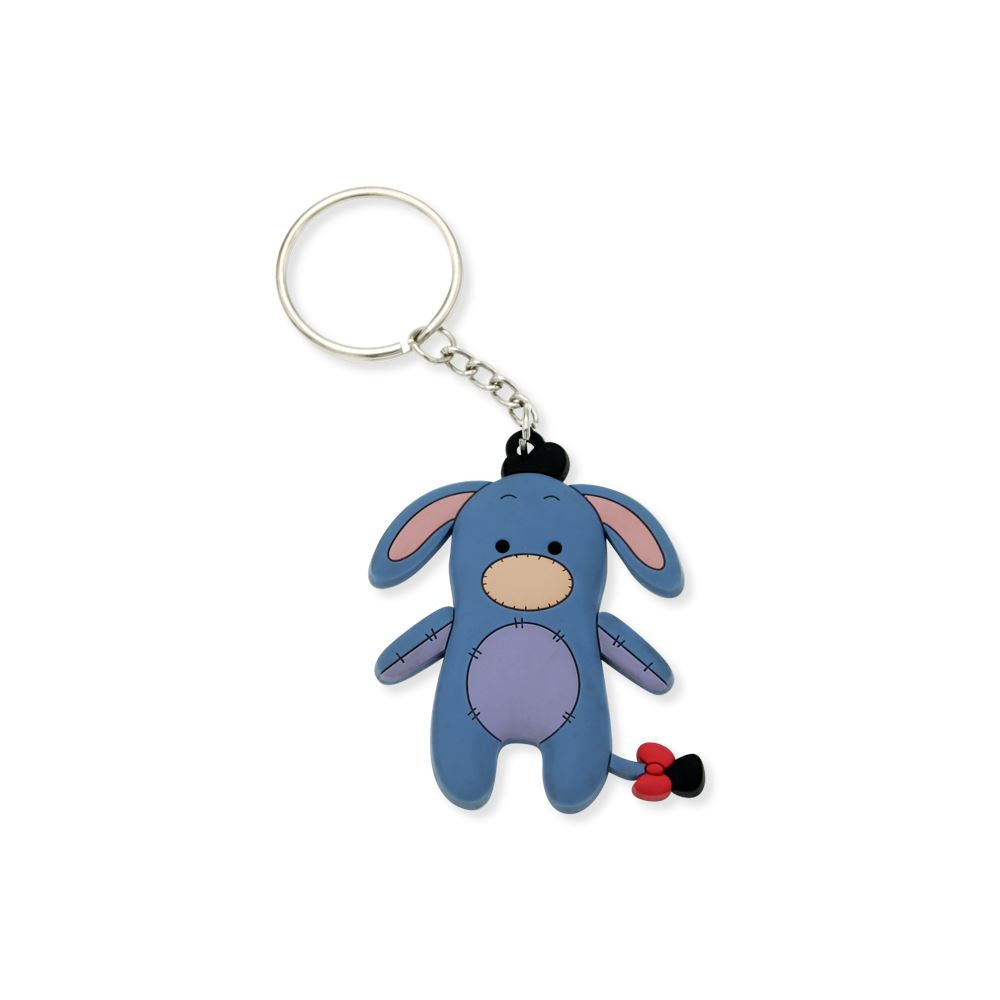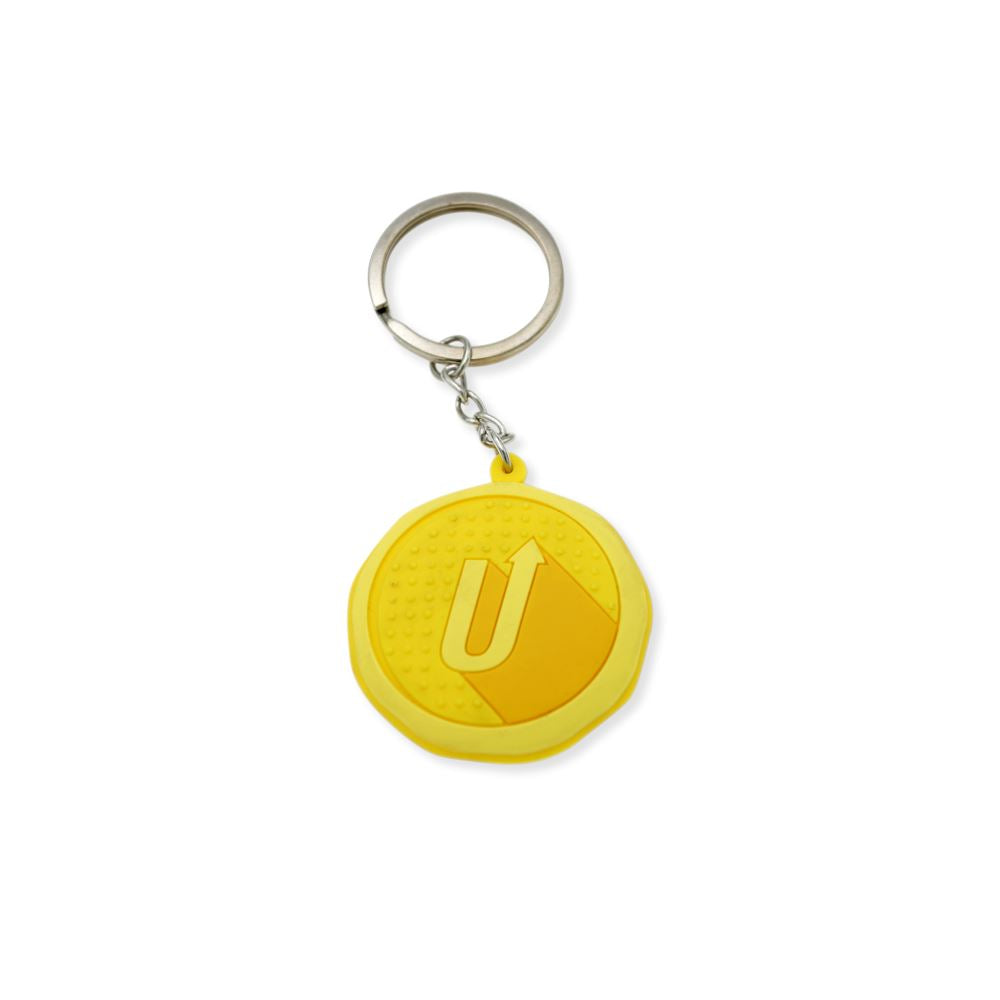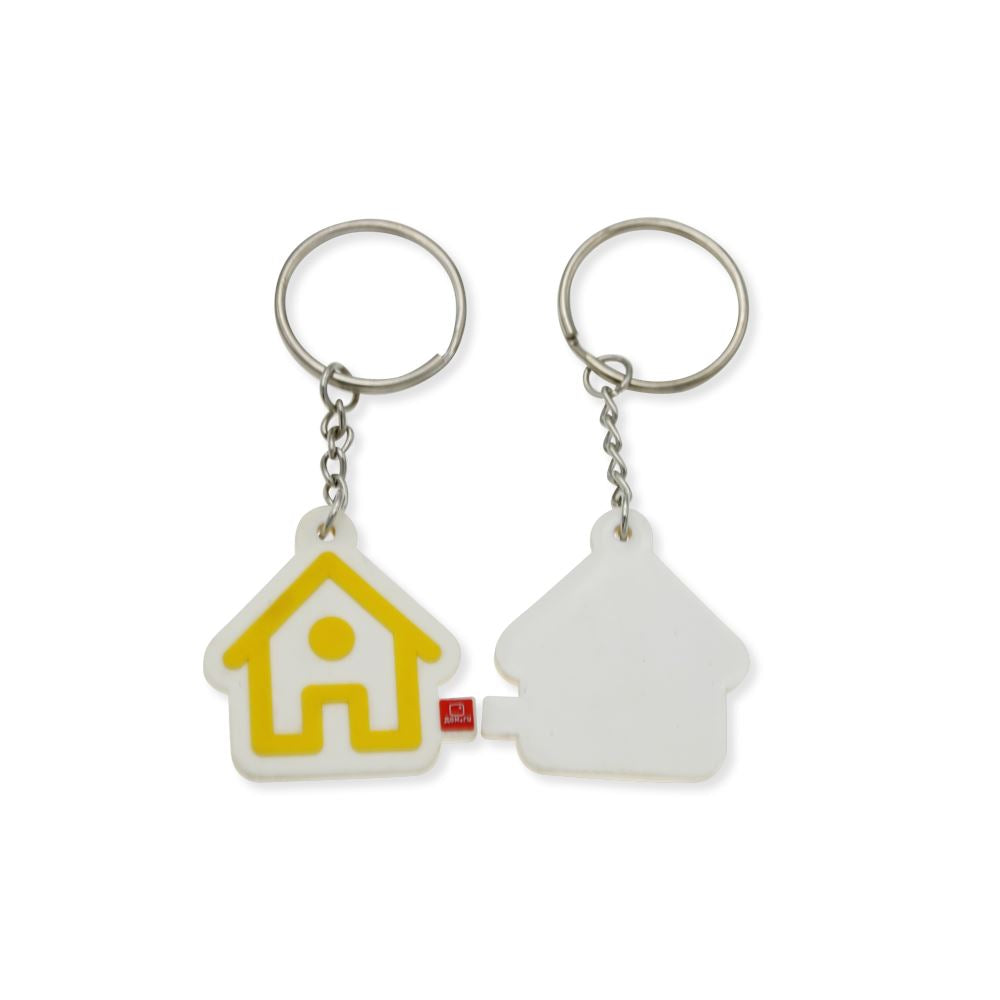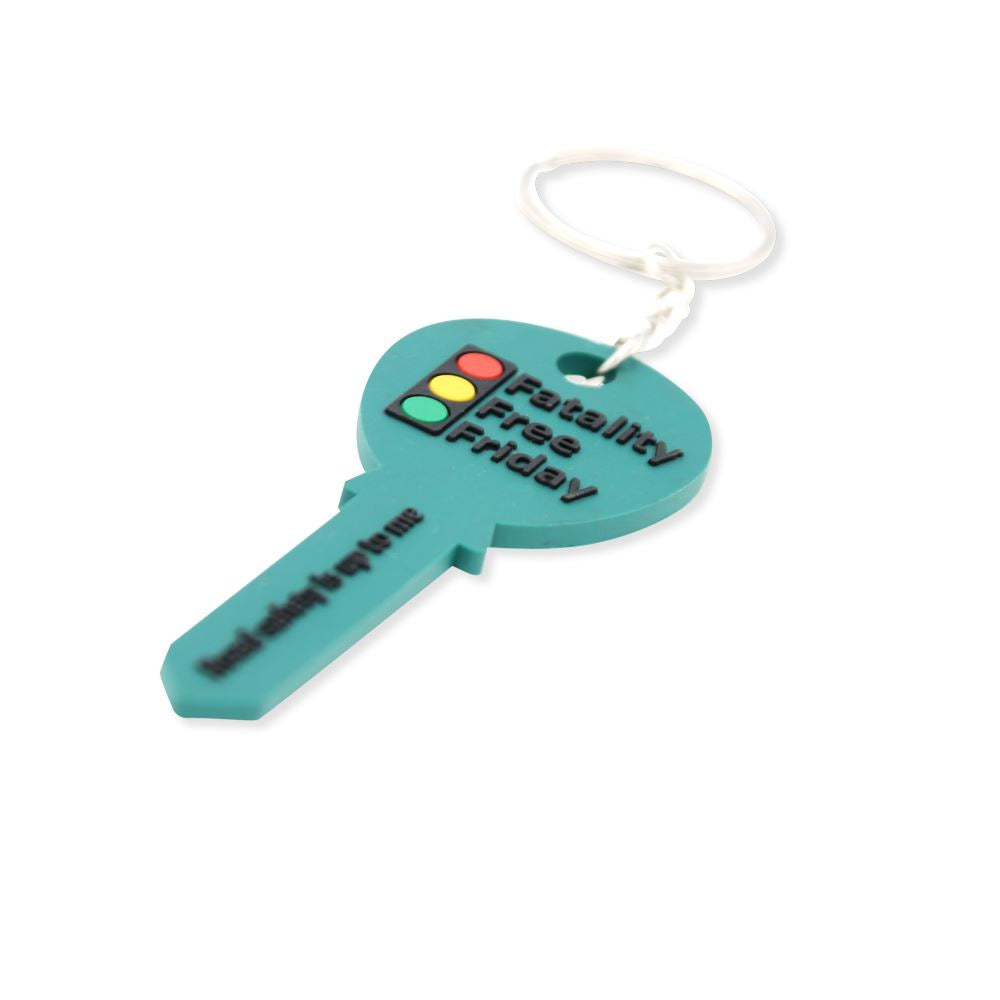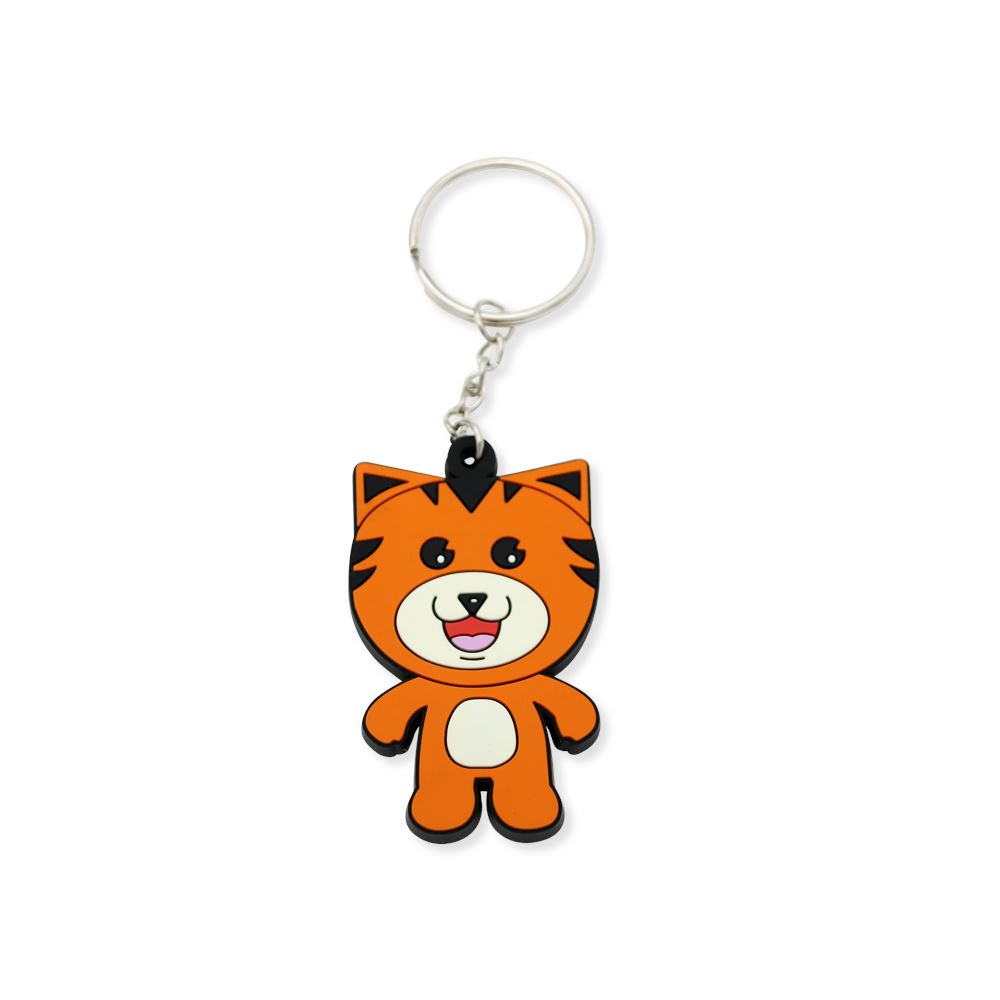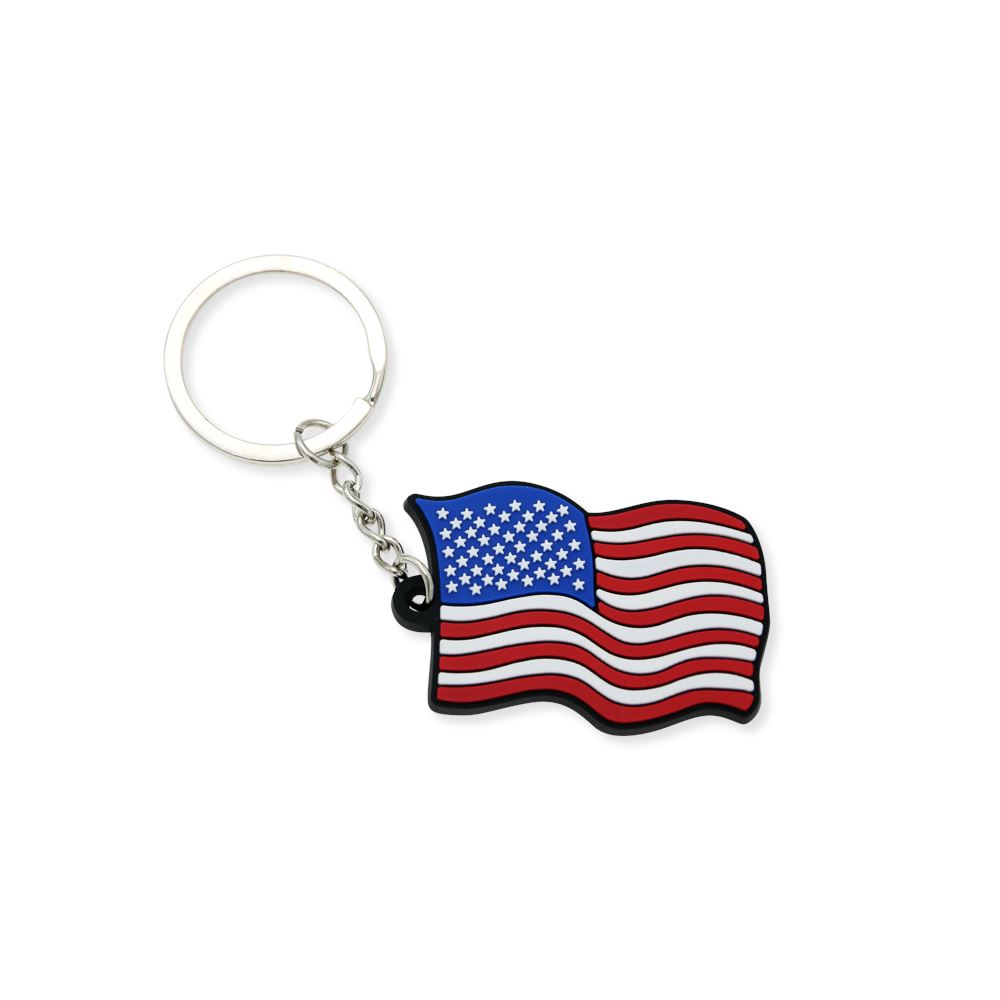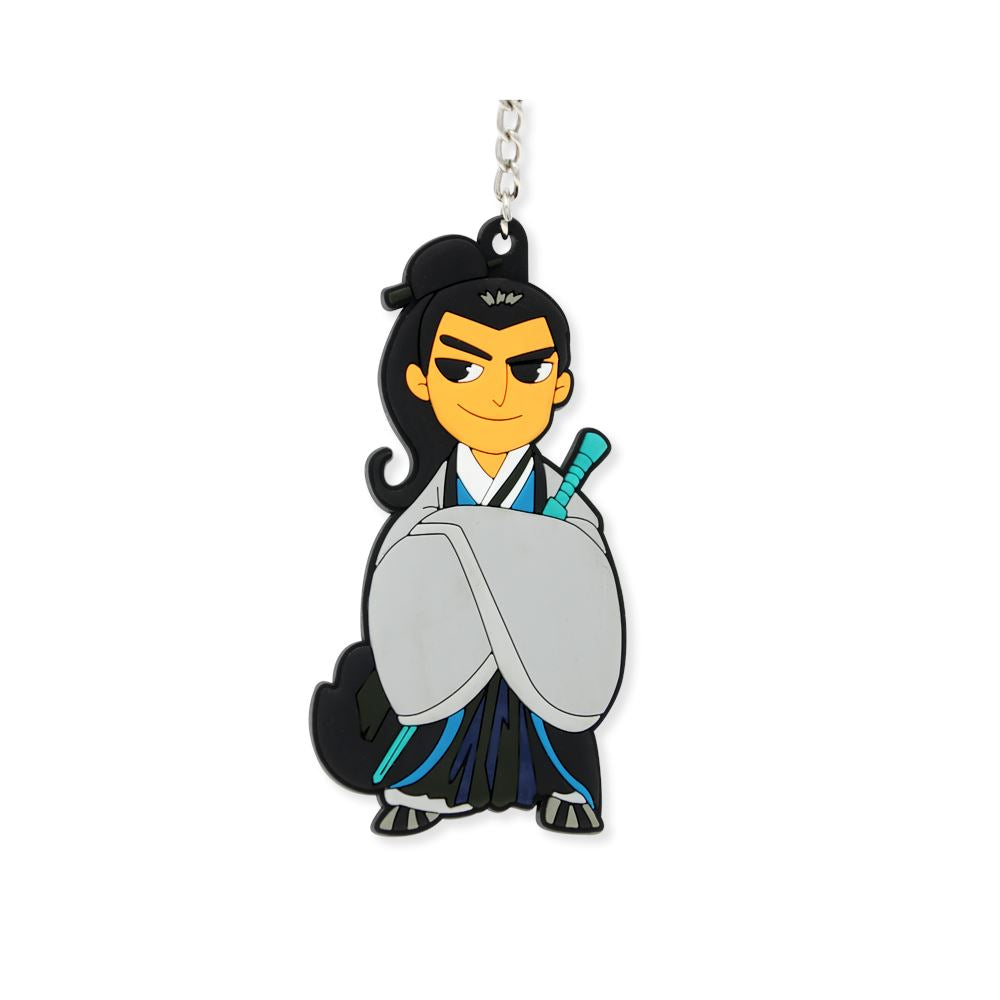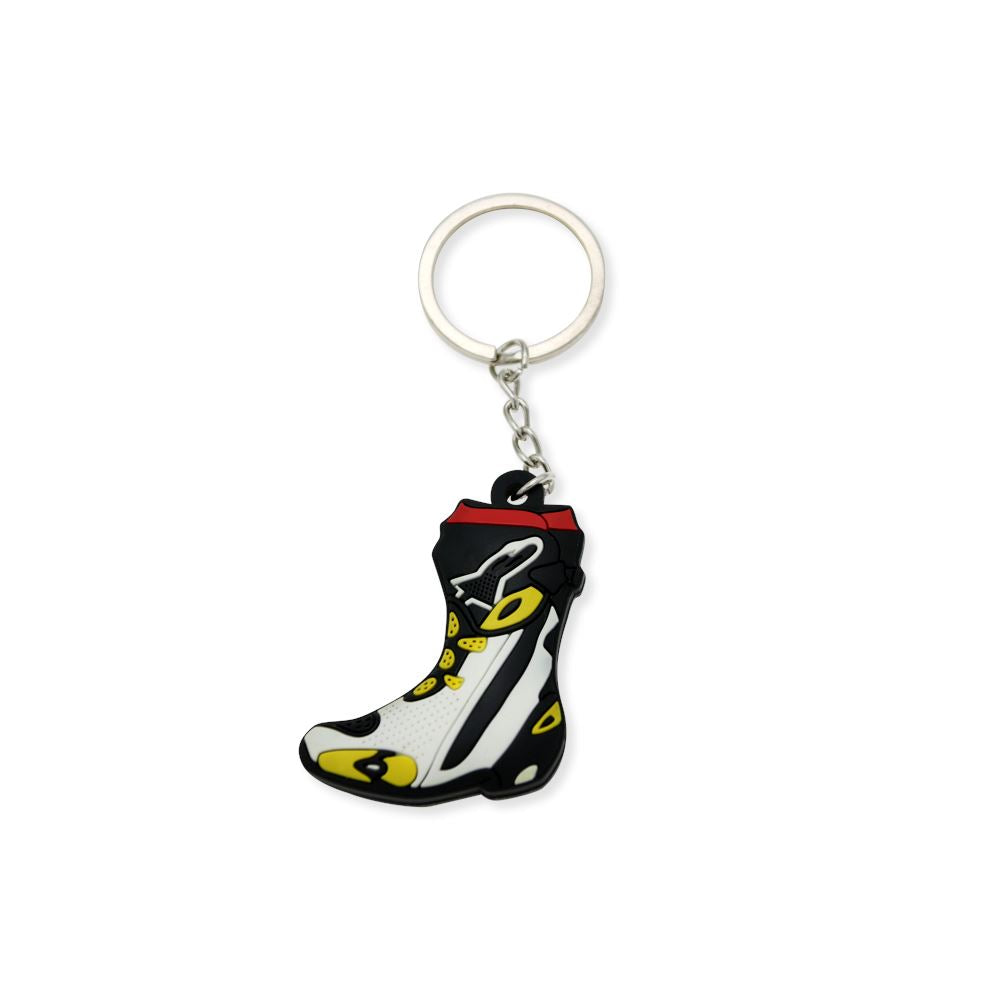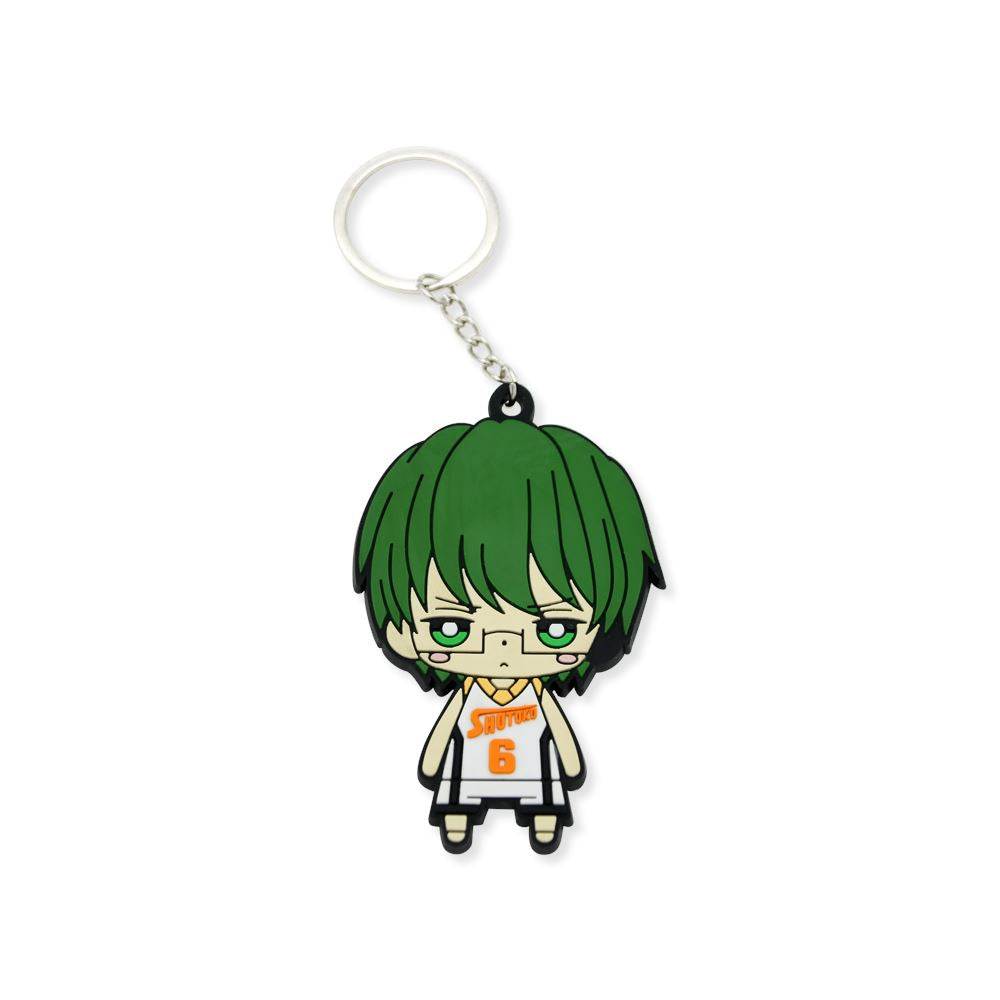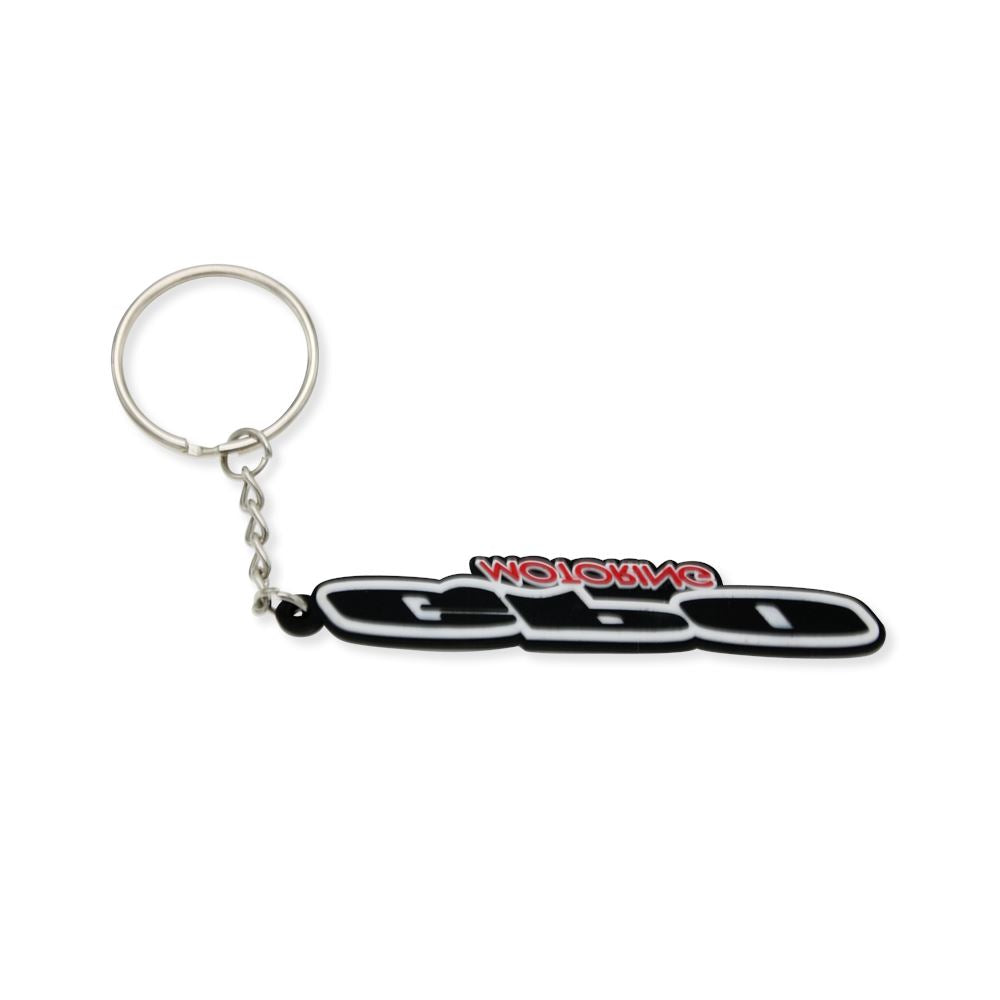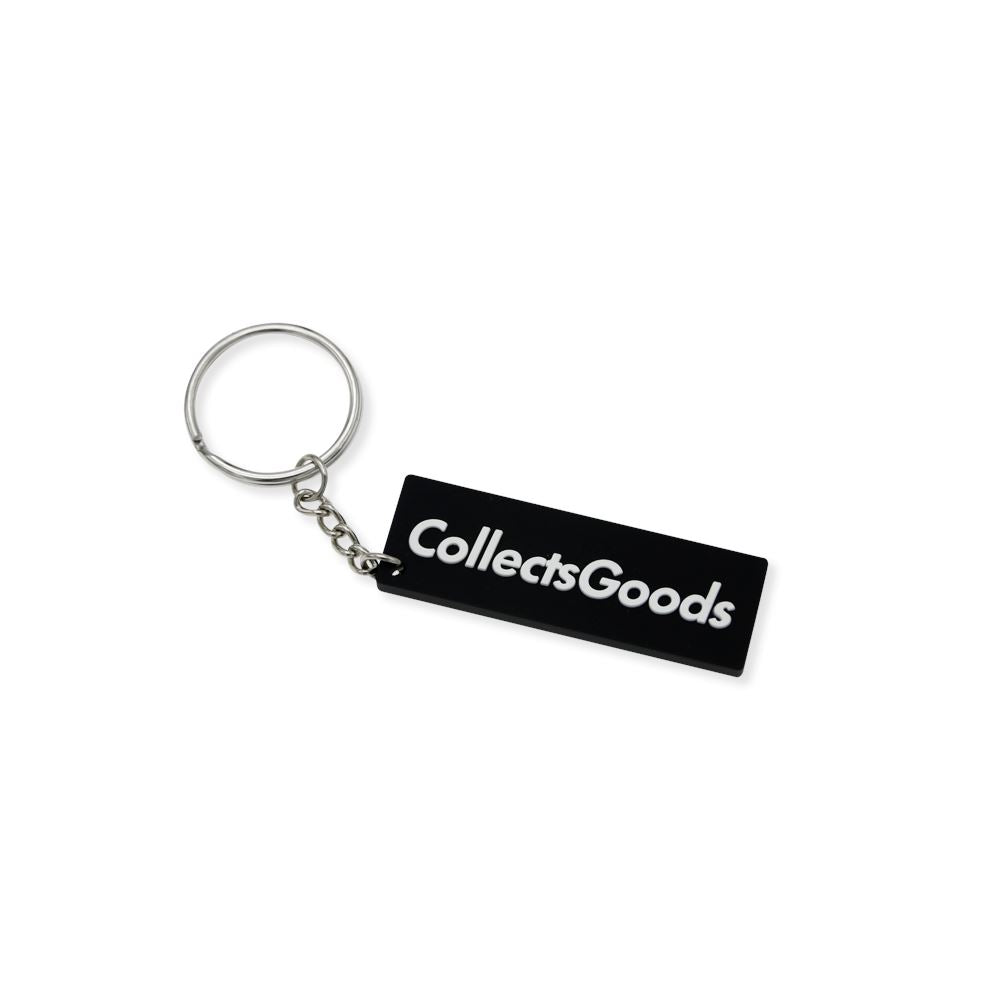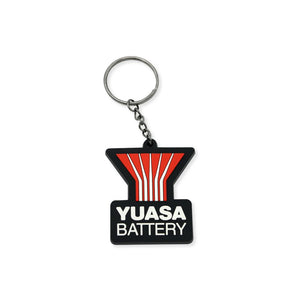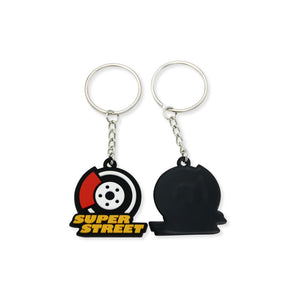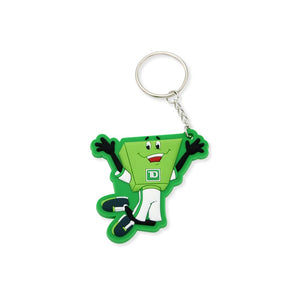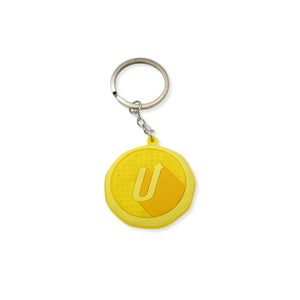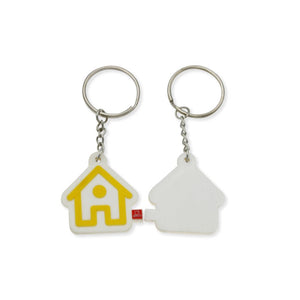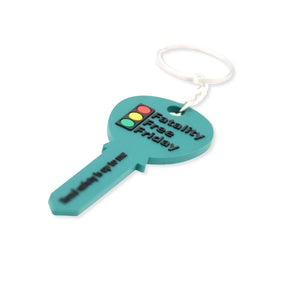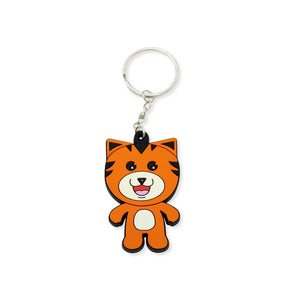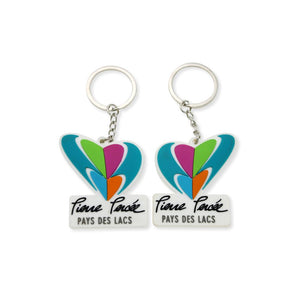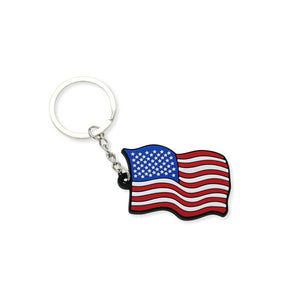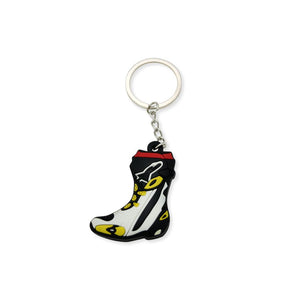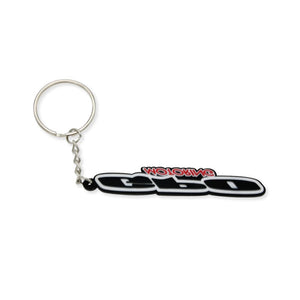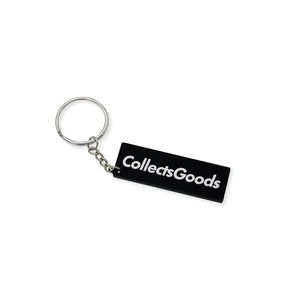 Represent your brand anywhere you go with these custom PVC keychains! Full-color designs, custom shapes and split ring attachments included!
Minimum Order Quantity - 25 units per design.
Material - PVC
Extras - Add backer cards
File Type - Vector preferred but all formats are accepted.
PVC Color Matching - Full color guide available here.
Average Production Time - 2-3 weeks after proof approval.
Average Transit Time

- 3-5 business days.

Rush Options - If you have a firm event date, we'd recommend our USA Rush Printed Keychains. Email sales@wizardpins.com if you want more information.
Upload your artwork
and leave the rest to us.
Submit an order
Great! You have chosen a custom product, uploaded your design and submitted online.
Approve the proof
After we receive your order, we'll send you unlimited proofs via email and wait for your approval.
Receive your product
Once you have approved your proof 
your part is done! We'll ship it quickly 
to your door.
Why Choose Custom PVC Keychains?
Create your own custom PVC keychains! Customizing keychains has never been easier. PVC keychains are a great way to represent your brand! As an experienced keychain manufacturer, our team of artists will help you design your own keychains. We have worked with thousands of customers to make recommendations that will lead to the best final product. With low minimums and the highest quality craftsmanship, we take pride in helping you create personalized rubber keychains.
Frequently asked questions
Yes, we can take any design or logo you have and create custom keychains with it. We are experts at translating any artwork to custom product specs. You will receive unlimited proofs/edits after you order and before production starts.
We accept all standard artwork formats. Send us your artwork and we'll provide an online proof. You can request changes to your proof and we will make them for free until you approve a final layout. While we accept all standard artwork formats, we recommend uploading vector artwork when possible (i.e. AI files or EPS files).
Yes we can make basic artwork changes such as adding or deleting text, creating a cut-to-shape outline, removing backgrounds and changing colors. We are not equipped to create your logo or design from scratch. If you are in need of full design services we recommend either attaching images that serve as a starting point or using out creative partner, 99designs.
These keychains are made of iron alloy and are extremely durable.
The default thickness and pricing is for 2mm. If you need something else please contact us for a custom quote.
Yes the keychains can be the same design on both sides or they can be different designs on each side. The price on the page will apply either way. The pricing is inclusive of double-sided designs.
The keychains are individually packaged in clear polybags.
Yes, we can make custom keychains with your custom logo or design. We can also make samples for your approval before making a production run of the keychains. Please email us a clear picture or artwork and we will provide an online proof. You do not need to submit the finished artwork.
There are a few ways to make a logo with the keychain. You can upload your design and proceed to checkout or email us your artwork. We allow for custom shapes and have no minimum order quantity. You can order 1 keychain if you would like by selecting "1".

You can make keychains for resale using your existing logo or design. Our site makes it easy to create your own personalized metal keychain with the shape, image, color, and font of your choice.
Soft enamel keychains aka. soft key tags are the most common kind of custom keychain. They have recessed details and make a great choice for a personalized keychain. We can even add laser engraving on the backs to make them extra unique. Soft enamel is popular because of its low price point, ease of purchase, and general adaptability to any logo. The highest quality keychains are soft enamel.
We can make bulk keychains in many different ways. We have experience working with many large companies and smaller businesses to get their logo on a custom keychain. We use high quality equipment which allows us to create cost effective products that will last through plenty of usage. These keychains are great for trade shows, gift shops, and make great promotional items.

Producing custom logo keychains will have a turnaround time of 2-3 weeks and cost anywhere from $350 to $470 for 100 custom keychains.


Making a customized keychain is easy. Simply choose the design or logo you would like to use, and we will take care of the rest. All our personalized keychains come with key rings and free shipping. A key ring is the metal circle that allows you to attach the metal keychain to the keys -- or whatever else you would like!


Custom metal keychains can be created with any logo. Hard enamel is considered the highest quality metal keychain, but really it's a personal preference. All the key chains come with a key ring and turnaround time varies from 2-3 weeks. We also have bottle opener keychains made in the usa which can be completed even faster. If you need bottle openers, why not add it to a custom keychain for your business or organization. Bottle opener keychains have become increasing popular recently. The bottle openers are the cheapest keychains we offer. All the styles we offer on our site have varying price points but will make your brand look good at the next event.


Making a custom key chain will cost between $350-$470 for 100 units, depending on the size and style of your key chains. Personalized metal keychains are more expensive than acrylic keychains because there is a considerable fixed cost associated with creating a custom mold. Personalized keychains are one of the most popular promotional items, as they are useful and fully customizable. Anyone can customize a metal key chain with WizardPins because our design team will help ensure you are satisfied with your final product. Whether the key chains will be used personally or for your business, you can be sure we will create a final product that is durable and practical.


Yes you can create them with this style: Custom Hard Enamel Print Keychains. This style is the same as hard enamel but you can screen print fine details on the surface of the enamel. They allow for full color and the screen printing is fairly durable.


We use a stamping press to create the custom metal keychains. Then we fill the recessed areas with enamel which gives them their color. We only use the highest quality craftsmanship. After we make a custom mold we stamp out metal pieces based on your artwork. The materials are typically iron alloy or zinc.


You can make your own keychain in a variety of different ways. The most common is soft enamel keychains. Customers absolutely love them because they come in full color, have the most plating options, and are great quality. Key chains are great for business as customers can carry them with them every day and be reminded of your high quality logo.


Printed keychains - Full color printing. These are printed with CMYK. You can think of it as a traditional printed product. No design restrictions.

Enamel Keychains- Stamped metal keychains. Most common for business, any shape, any artwork, the most durable style. Often used as gifts for customers or used internally for employee recognition. Often ordered in bulk in order to get the lowest price. Considered the highest quality piece. A geat idea for your next event and made of the most durable materials.


See all FAQs →
You might also like these custom products
You really
are a Wizard!
Enter your email below to receive a 10% discount on your first order
Continue shopping