Enamel Coins
Soft Enamel
Most popular coin, has raised + recessed details.
Textured Look
Affordable
Vibrant Colors
Clear Details
Soft Enamel
Our most popular coin style is a cost-effective, colorful process that works with most designs. Decorate the front and back of this 3MM thick coin at no extra charge. And don't worry, these metal coins aren't soft-- that just refers to the way the the enamel is filled. Read more here.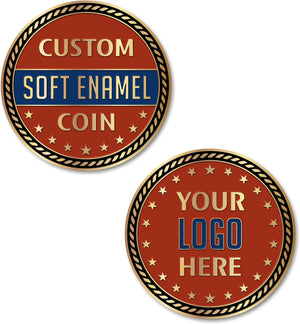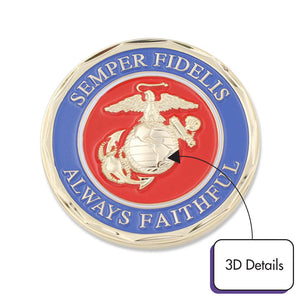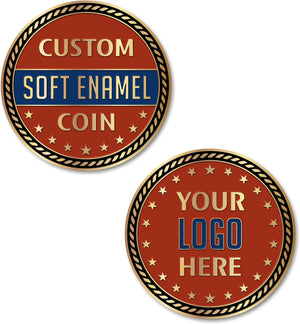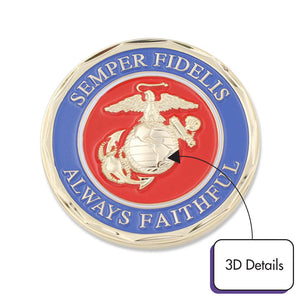 Hard Enamel
Smooth + polished finish with color.
Flat/Smooth Look
Professional
Standard Colors
Polished Look
Hard Enamel
Custom hard enamel coins are the second most popular style of custom challenge coin, after Custom Soft Enamel Coins. The differences are outlined in greater detail here. Hard enamel coins are desirable for their smooth finish and professional look. If you are looking for custom challenge coins with no minimum order this is a great option as you can order a sample (1) before placing a full order. These are custom metal coins as the base metal is iron and the color comes from the enamel that is filled in after the custom mold has been stamped. You can customize a coin in a with a variety of plating options and a virtually unlimited color palette. Customizing challenge coins is easier than ever. Just submit your design during checkout or email us your artwork. Our team of experienced artist will help create a custom challenge coin for you that exceeds your expectations.