Custom Speciality Enamel Pins
Sports Trading
Custom trading pins for sports tournaments
Pins for teams and tournaments
Textured Look
Affordable
Vibrant Colors
Clear Details
Sports Trading
What is a trading pin? Custom sports trading pins are soft enamel pins and are an integral part of many youth sports tournaments. These custom team pins are often associated with little league baseball tournaments but are also very popular with hockey, soccer, and softball teams.
Creating sports team pins can be a daunting task for parents, but don't worry, our skilled team of artists can turn any design into a memorable trading pin for less. Get your custom hockey trading pins, soccer trading pins, softball trading pins and baseball trading pins fast with WizardPins.
Years of Service Pins
Recognize longtime employees
Honor your employees
Reuse One Shape
Variable Numbers
Multiple Years
Recognize Employees
Years of Service Pins
Recognize employees for the hard work they have put in with these years of service pins. Unlike other styles that require 50 pieces of each design, these custom service pins only require 50 total. As long as the design remains the same, we can print the variable information (1 year, 2 years, 3 years, etc) on the length of service pins to fit your requirement. There will be a $20 setup fee for each year, but you may order as few as one pin per year.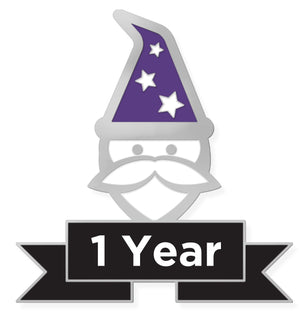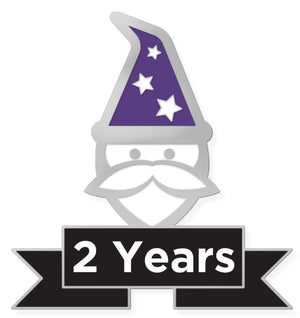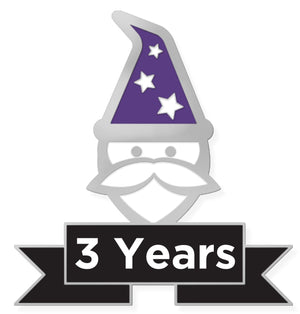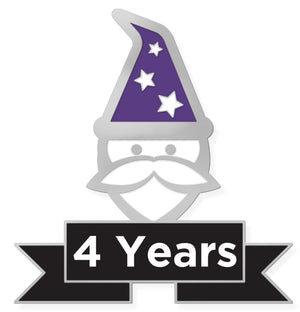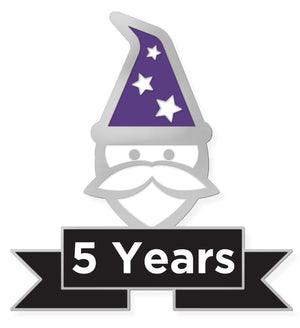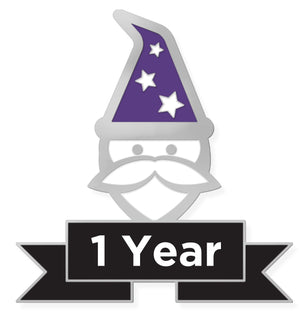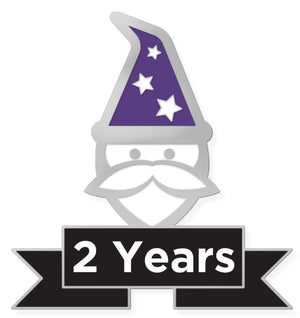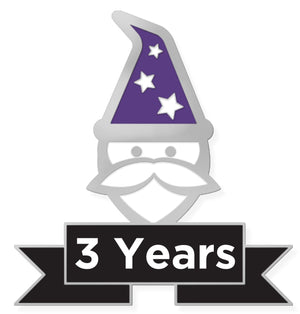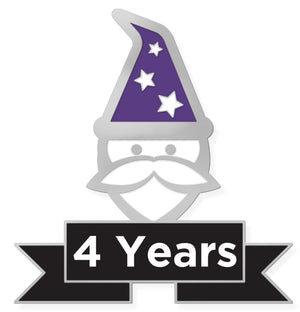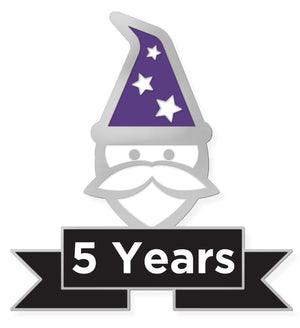 Glitter Enamel Pins
Add a bit of sparkle to your enamel pins!
Add some shine to your pins!
Soft Enamel
Metal Lines
Vibrant Sparkle
Clear Details
Glitter Enamel Pins
Add sparkling glitter enamel to custom soft enamel pins! Custom glitter enamel pins are a fun way to spice up standard enamel pins. Amount of glitter will vary from pin to pin as it's mixed into the enamel. Also, expect the glitter to flake a little bit over time!
Glow-in-the-Dark Enamel Pins
Glow in the dark
Color-changing enamel
Glow In The Dark
Affordable
Vibrant Colors
Clear Details
Glow-in-the-Dark Enamel Pins
Add unique glow in the dark enamel to custom soft enamel pins! Glow in the dark pins are a great way to add a special effect to your pins. The glow pins are made in essentially the same manner as soft enamel pins but glow in the dark pigment is added into the enamel before the pins are filled.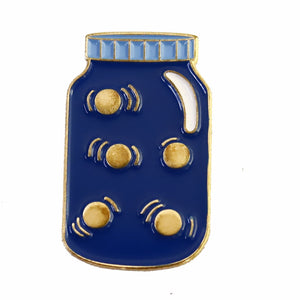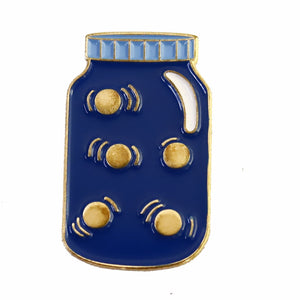 You may also like these pins