Custom Made in USA Dimensionally Printed Coins
Custom Made in USA Dimensionally Printed Coins
Use our hybrid printing process to customize a premium, brass or nickel silver coin. The raised print on top of epoxy imitates the feel of an enamel coin.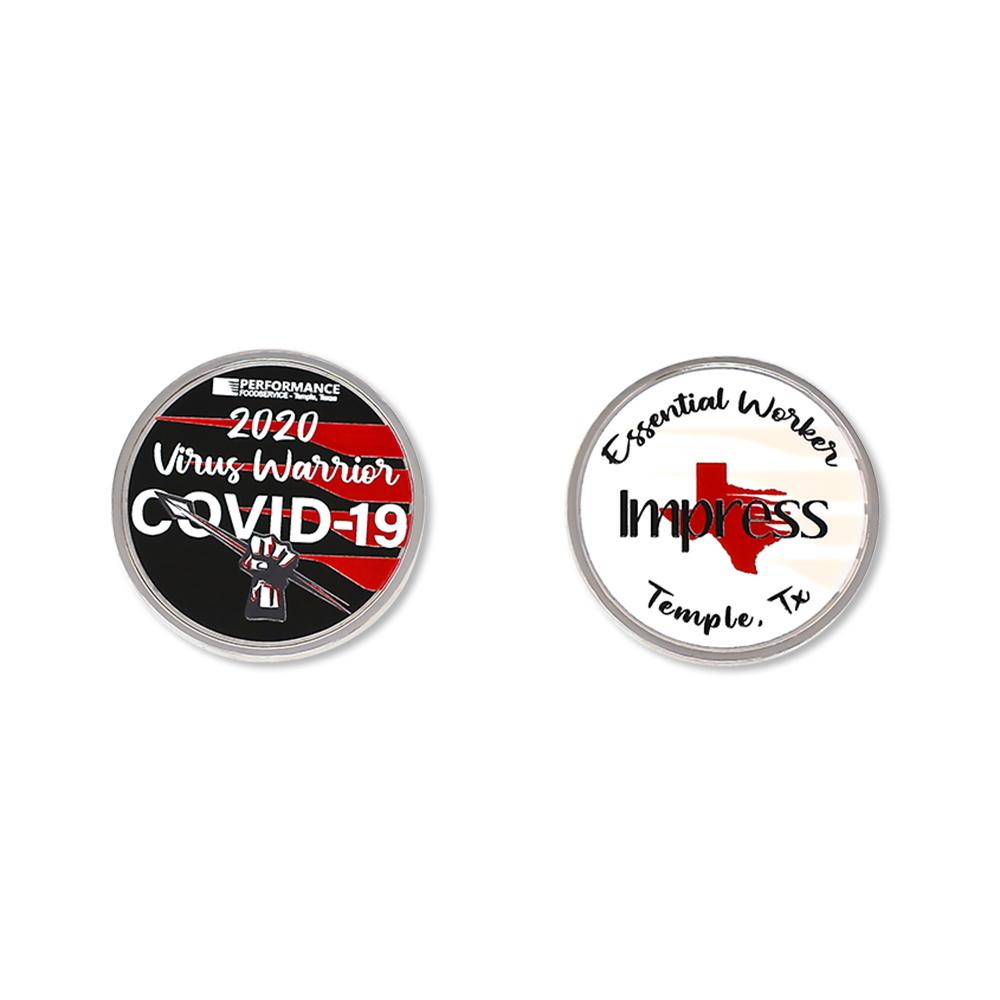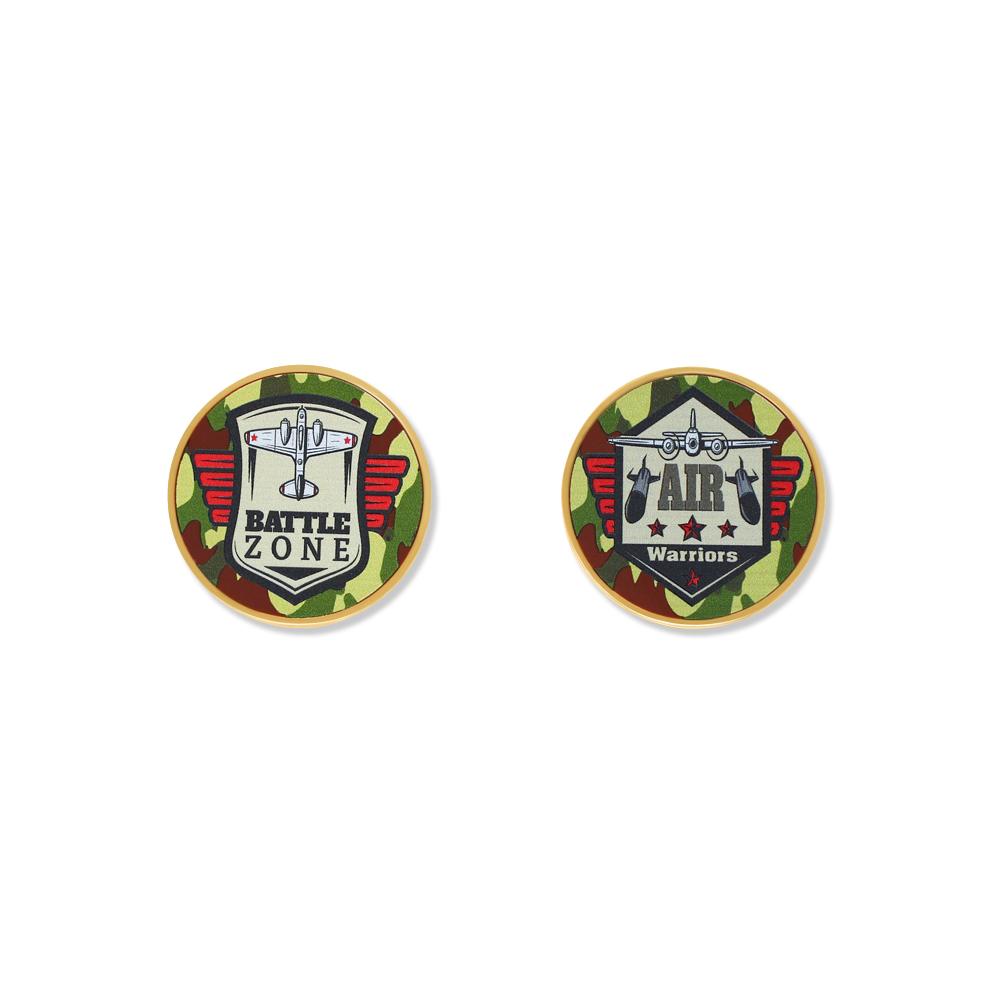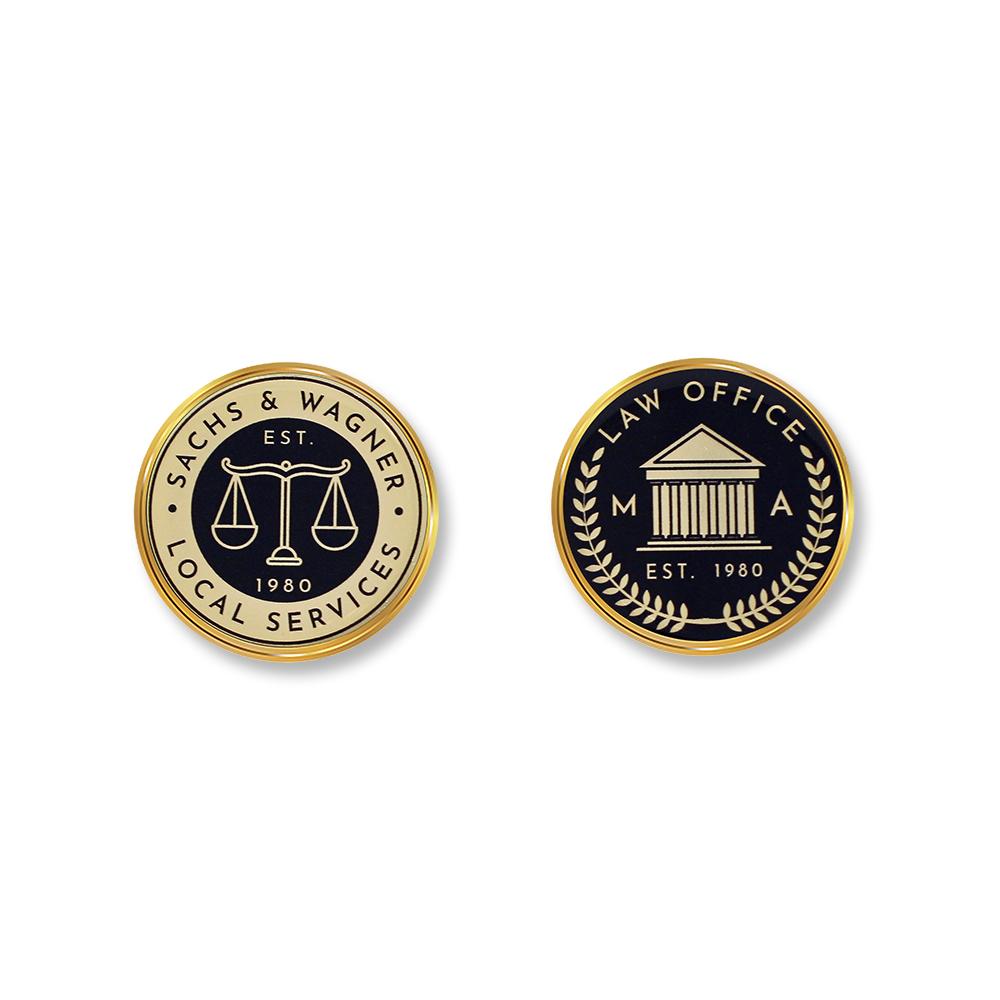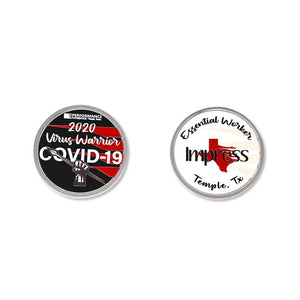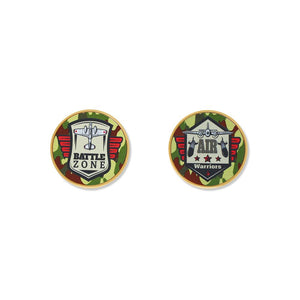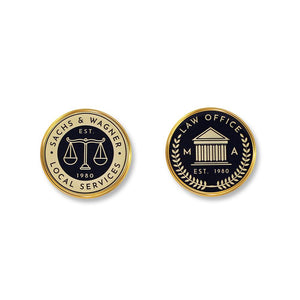 Use our hybrid printing process to customize a premium, brass or nickel silver coin. The raised print on top of epoxy imitates the feel of an enamel coin.
Minimum Order Quantity - 25 units per design.
Material- Zinc cast coins + ~3MM thickness
Dimensional Printing- Unlimited colors printed on full color laminated base.
File Type - Vector preferred but all formats are accepted.
Plating Options- gold tone or silver tone.
Color Matching- Dimensional print works with all file types.
Average Production Time- 12 business days after proof approval
Average Transit Time - 3-5 business days
Rush Options- Qtys 500+ take a few extra business days. Email sales@wizardpins.com if you want more information or want to confirm for an event date.
Upload your artwork
and leave the rest to us.
Submit an order
Great! You have chosen a custom product, uploaded your design and submitted online.
Approve the proof
After we receive your order, we'll send you unlimited proofs via email and wait for your approval.
Receive your product
Once you have approved your proof 
your part is done! We'll ship it quickly 
to your door.
Why Choose Custom Made in USA Dimensionally Printed Coins?
Dimensionally printed challenge coins imitate the look of enamel without the high costs of creating a custom mold. They're also produced in 10 working days and most designs translate well (even those with small details). This is a versatile production method that uses high quality brass findings so the coins will have a substantial weight to them.
Frequently asked questions
Yes, we can take any design or logo you have and create custom soft enamel coins with it. We are experts at translating any artwork to custom product specs. You will receive unlimited proofs/edits after you order and before production starts.
We accept all standard artwork formats. Send us your artwork and we'll provide an online proof. You can request changes to your proof and we will make them for free until you approve a final layout. While we accept all standard artwork formats, we recommend uploading vector artwork when possible (i.e. AI files or EPS files).
Yes we can make basic artwork changes such as adding or deleting text, creating a cut-to-shape outline, removing backgrounds and changing colors. We are not equipped to create your logo or design from scratch. If you are in need of full design services we recommend either attaching images that serve as a starting point or using out creative partner, 99designs.
These coins are made of iron alloy and are extremely durable. Soft Enamel refers to the raised metal and recessed grooves. The coins will not be soft or bendable.
The default thickness and pricing is for 3mm. If you need something else please contact us for a custom quote.
Yes the coins can be the same design on both sides or they can be different designs on each side. The price on the page will apply either way. The pricing is inclusive of double-sided designs. There is no discount for single-sided coins.
The coins are individually packaged in clear PVC pouches.
Yes you may. Hoever, we would strongly discourage this as the packaging helps protect the coins during transit. If you opt for no packaging you also accept the risk that the coins may arrive damaged.
Yes, we also offer velvet hinged boxes. You may add these to your order on the cart page at extra cost.
See all FAQs →
You might also like these custom coins
You really
are a Wizard!
Enter your email below to receive a 10% discount on your first order
Continue shopping